Christianity  and  Islam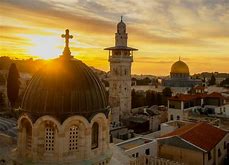 Christianity and Islam are the two largest religions in the world and share a historical and traditional connection, with some major theological differences.  The two faiths share a common place of origin in the Middle East and consider themselves to be monotheistic.
There are approximately 7.0 billion inhabits of the earth.  Christianity is the largest religion with approximately 2.4 billion parishioners. Islam has about 1.8 billion. Non-Religious, Agnostic and Secular folks total about 1.2 billion.  The remaining 2.0 billion inhabits make up the almost 2000 other Religions of the world.
Christianity is a monotheistic religion which developed out of Second temple Judaism in the 1st century CE.  It is founded on the life, teachings, death, and resurrection of Jesus Christ, and those who follow it are called Christians.
Islam is a monotheistic religion that developed in the 7th century CE.  Islam which literally means "surrender" or "submission" (to God), was founded on the teachings of Muhammad as an expression of surrender to the will of Allah.  Those who follow it are called Muslims.
Muslims have a range of views on Christianity, from viewing Christians to be fellow possessors of monotheistic scriptures to regarding them as heretics.  Christian views on Islam are diverse and range from considering Islam a fellow Abrahamic religion worshipping the same God, to believing Islam to be heresy or an unrelated cult.
Islam considers Jesus to be al-Masih, the Arabic term for Messiah, sent to guide the Children of Israel (

bani isra il

  in Arabic)  with a new revelation;  al-Injil  (Arabic for "the Gospel").  Christianity believes Jesus to be the Messiah of the Hebrew scripture, the Son of God, and God the Son, while Muslims consider the Trinity to be a division of God's Oneness and a grave sin (shirk), Muslims believe Jesus (Isa) to be a messenger of God, not the son of God.
Christianity and Islam have different scriptures, with Christianity using the Bible and Islam using the Quran, however Muslims believe that the Gospel was also sent by God.  Both texts offer an account of lthe life and works of Jesus.  The belief is Jesus is a fundamental part of Islamic theology, and Muslims view the Christian Injeel as altered, while Christian consider the Gospels to be authoritative and the Quran to be a later, fabricated or apocryphal work.  Both religions believe in the virgin birth of Jesus through Mary, but the Biblical and Islamic accounts differ.
This post is not an attempt to show partiality to either one of these religions over the other.  We will simply try to provide a comparison of the main theological believes and topic's of for each religion. Parishioners of both religions tend to harbor thoughts of skepticism toward each other, so we will list facts for your consideration to help in our understanding and knowledge base.
Topics discussed will range from religious history, God, Holy Scripture, Prophets, Practices and Rituals, Salvation and Paradise, Role of Women, Religion and Culture.
Religious History
What Christians Believe …
Adam and Jesus  …  Christian trace their religious history back to Adam, who brought the curse of sin upon all mankind (Gen. 1-3).  In the Bible, Jesus is known as the second Adam, who came to remove this curse of sin (Rom.5).
Abraham and Jesus  …  God's plan unfolded carefully over history. Abraham was promised the blessing to carry out God's eternal purposes.  He was blessed so he could be a blessing to all the families of the earth.  Jesus is the promised seed of Eve who would crush the head of Satan and bring the blessing of the "Good News".
The Victory of Jesus  …  A great war has been raging throughout the Creation, a struggle in which Satan has twisted all good things … even religion … into weapons to discredit God.  The decisive battle of this war was won on the cross when Jesus destroyed Satan's power of overcame the curse of sin.  By rising from the dead, Jesus conquered death, a consequence of the curse, and thereby offers the blessing of eternal life to mankind.
What Muslims Believe …
Islam, the Original Religion  …  Muslims believe that Islam is the original religion since the creation of Adam., the first prophet.  Since the beginning of time, all people who submit to Allah are called Muslims.  Over the centuries, Allah appointed thousands of prophets to warn and guide mankind.  Prominent among them were Ibrahim (Abraham),  Musa (Moses), Dawud (David), and Isa Al Masih (Jesus the Messiah).
Muhammad, the Final Prophet  …  Mankind habitually strayed from the way of Allah revealed through the prophets.  About AD 610 in Arabia, Allah sent the last prophet, Muhammad, who united the Arab tribes and turned them from idolatry to Islam.
The Spread of Islam  …  After the death of Muhammad in AD 632, Sunni Islam rapidly spread from Arabia under the leadership of the first four "rightly guided" ruler who were lose companions of Muhammad.  Shia Islam began to rapidly spread through the teachings of "infallible" Imams from the bloodline of Muhammad.  To Muslims, the military and economic expansion of Islam liberated people suffering under the corrupt Byzantine and Persian Empires.
Understandings …
Religious history between Christians and Muslims is covered with blood and war, much like all of human history.  God's name has been used by both sides to justify murder and mayhem.  Several key events in history continue to affect the perceptions of Christians and Muslims.  These events include the Islamic expansion (7th – 8th centuries), the Crusades (11th – 13th centuries), the establishment of the state Israel in 1948, the attack on the World Trade Center, the Gulf Wars of 1991 and 2003, and many other events.  Could it be that these "holy wars" of history were more about economics than faith. Yet economic struggle cannot explain the intense hatred, cruelty and malicious evil of Crusader, Nazi, or suicide bomber.  Behind these horrors is a deeper spiritual war and a vindictive enemy, namely Satan.  Christians and Muslims should not lose sight of Satan, the "enemy of souls."  By recognizing the common enemy, Christians and Muslims can try to create a context in which they can build a peaceful relationship.
Who is God?
What Christians Believe …
God:  A Unity, Not a Unit  …  The Bible teaches that God is one, but he is a complex unity not just a simple unit.  He is completely unique, a personal God who existed in relationship from eternity.
God the Father, God the Son, God the Holy Spirit  …  Scripture reveals God as the ultimate Father, in name, character, and person, but always as the Creator, never with sexual references.  God also reveals himself as the Eterna Word, who become flesh when the Holy Spirit overshadowed the Virgin Mary and conceived Jesus, the Messiah, who is also called the Son of God in the Bible. The Bible presents a mystery of three persons revealed as one God. The word "Trinity" is not in the Bible, the term captures Bible truths about God. The Father, the Son, and the Holy Spirit are God. God reveals himself as a tri-unity.
God's Ultimate Attribute:  His Love.  The Bible says, God is Love."  This love existed from eternity as the Father loved the Son even before the foundation of the world.  God does not simply choose to love; his love chooses to act. "God so loved the world that he gave his one and only Son" (John 3:16).
What Muslims Believe …
Allah is One.  The absolute oneness of Allah is primary to Muslims.  The greatest sin is to associate any partner with him.  This sin is called shirk. Muhammad's message advocating one God was courageous because idolatry was the established religion of Arabia.  Muhammad challenged this system and finally prevailed with the message of monotheism.  Islam is rooted in this commitment to the belief in One God.
Allah Cannot be compared.  Allah is transcendent and cannot be compared to humans or any other created thing.  Allah's character and attributes are revealed through his many names, the two most common being "The Merciful" and "The Compassionate."  Allah is never described in Islam by using human family terms such as "Father" or "Son."  He reveals his will for mankind to obey, not his person for mankind to relate with and know.
Allah's ultimate attribute:  His Will.  Allah creates and sustains all life, spiritual and material.  His will is absolute and cannot be questioned by his creation.  He is our final judge without a mediator. The best chance on Judgement Day is for those who live lives of righteousness and submission to Allah's will.
Understandings …
Most Muslims consider Christians to be polytheists (people who believe in many gods) because of the Trinity. They do not understand how the math can show God's unity. To them it is simple; the Father, the Son, plus the Holy Spirit = Three Gods. But Christians know this is not what Christians believe, and so do a few Muslims. Rather than use an analogy of adding units (1 + 1 + 1 = 3 … Father, Son, & Holy Spirit) … the Trinity has been explained as multiplied wholeness (1 + 1 + 1 = 1).  The Bible says Jesus is the eternal "Word of God" revealed in flesh. The Quran honors Jesus as being the "Spirit of God" and mentions his birth and miracles, but there are few details to the complete story of Jesus preserved by God in the New Testament.
Holy Scriptures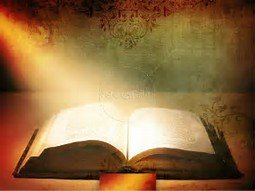 What Christians Believe …
Followers of Jesus believe the Bible is the authoritative, inspired word of God, composed of 66  different books, transmitted through at least 40 prophets, apostles, and holy men. The first 39 books, written before the coming of Christ, are called the Old Testament. The Old Testament was written over many centuries by various authors in diverse cultures using the Hebrew and Aramaic languages.  The remaining 27 books after Christ are called the New Testament. They were written in Greek, the dominate language of the 1st century. The New Testament contains collections of eyewitness reports of the life and teachings of Jesus, followed by a history of his disciples over the next 50 years, including letters from his apostles and a vision of the end times called the Revelation.
The Christian view of inspiration is that God breathed his Word through many people (mostly inspiring rarely dictating). Therefore the Bible reflects cultures as diverse as Abraham's nomadic lifestyle to the royal court of King David. The result is a book of beautiful human diversity interwoven with divine unity.
What Muslims Believe …
According to Muslims, there is only one trustworthy Holy Scripture, the Quran. Many prophets before Muhammad were also given Allah's Word, among them Moses (given the Torah), David (given the Psalms), and Jesus (given the Gospel). However, Muslims are taught that all these writings were corrupted.  Allah appointed Muhammad to receive the Quran in order to correct this corruption.
In AD 610, Allah sent the archangel Gabriel to Muhammad in Mecca, Saudi Arabia.  Over the next 22 years, Allah sent down revelations to Gabriel who dictated them to Muhammad with the command to recite it to others.  Shortly after Muhammad's death in AD 632, his followers gathered the texts of different lengths into 114 chapters. The third caliph, Uthman, had scholars compile an official Quran, in written form, and had all other variant texts burned.
The Quran is considered divine in its original Arabic form, and Muslims memorize and recite it only in this pure language.
Understandings …
Muslims feel sorry that Christians follow a corrupted book and most Muslims avoid the Bible.  Even among Western-educated Muslims, the great diversity of Bible versions and translations adds to their belief that the Bible is corrupted.
Muslims did not question the accuracy of the Bible; they criticize contemporary Jews and Christians misinterpreting or not obeying their existing Scriptures.  The accusation that the text of the Bible had been corrupted came centuries after Muhammad, at a time when Muslim scholars realized there were contradictions between the Quran and the Bible. The Quran points to the Bible as truth to obey on most occasions. The text of the Bible is better preserved than the writings of any ancient author. Moreover the discovery of the Dead Sea Scrolls confirmed the reliability of the Bible.
Prophets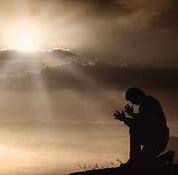 What Christians Believe …
New Testament writers proclaimed Jesus as the fulfillment of the Law of Moses and the predictions of Old Testament prophets. These prophets are quoted in the New Testament. For instance, Matthew quotes various prophets concerning Jesus' birth in Bethlehem, his mother being a virgin, and even the killing of baby boys by King Herod. The prophets also detail the suffering, death, and resurrection of Jesus.  The Bible points out that God carefully planned and carried out the detail of the coming of Jesus in history.
The Bible contains numerous warnings about false teachers and prophets. Jesus predicts the end times will be full of these.  Therefore, every teaching must be judged against the truth already revealed in the Bible.  Jesus also promised that the Holy Spirit would guide truth seekers into all truth.
What Muslims Believe …
To Muslims, the Prophet Muhammad, called the "seal of the prophets," is the last of over 124,000 prophets going back to Adam. His name means "praised one," and he is commended by Allah in the Quran.
Mecca was a center of idol worship in AD 610 when Muhammad first challenged the people to forsake idolatry and embrace Islam.  Most Meccans rejected his message and many began to persecute the early Muslims, causing them to flee to the town of Medina in AD 622. (This flight is known as the hijara and marked the first year on the Islamic calendar.) Medina was more receptive to Muhammad, and from this city, through battles and diplomacy, Islam was spread to the entire Arabian Peninsula within only a few years after Muhammad's death in AD 632.
Muslims try to follow Muhammad's example known as his sunna (trodden path or customs) in every detail possible.  Everything is prescribed, from ritual washings before prayer to hygienic practices in the bathroom. Such detailed behavior is known through large collections of hadith, accounts of Muhammad's life, words, and behavior passed on by his early followers.
 Understandings …
To a Muslim, Muhammad in their entire life and culture. A Muslim believes that Muhammad has much in common with Old Testaments prophets.  Like David and Solomon, he was a political and military leader with multiple wives.  Like Moses and Joshua, he united tribes and let them in battle.  Like Elijah and many others prophets, he destroyed idols and confronted the corrupt political and economic powers of his day.
Just as Old Testament prophets looked forward to the coming Messiah, Muhammad looked back with respect and admiration to Jesus as the Messiah. The Quran call Isa Al Masih (Jesus) "His (God's) Word" and "a Spirit from Him (God)". It affirms Jesus' virgin birth and special role in the end times, through not in the biblical sense.
Followers of Jesus do not have to insult or embrace Muhammad in order to exalt the Messiah. It is important to lift up Jesus, not tear down Muhammad.
Practices and Rituals
What Christians Believe …
The Bible teaches that salvation is a gift from God through faith in Jesus Christ and there are no rituals or practices that anyone can do in order to get right with God.
Even though no one can be saved by good works, followers of Jesus serve him, imitate him, and do what he commanded because they are filled with the Holy Spirit. Jesus said, "If you love me, keep my commands" and that this  "burden is light". He gave seven specific commands:
     Repent and Believe (a turn of heart)
     Love God and Others (greatest command)
     Pray (as a lifestyle, from the heart)
     Celebrate the Lord's Supper (remember Jesus)
     Be Baptized (with water)
     Give (with a joyful heart)
     Make Disciples (among all peoples)
Making disciples involves worship, fellowship, fasting, studying Scripture, and sharing the good news.  Jesus said that his disciples would be recognized by their love for one another (John 13:35).
What Muslims Believe …
The Five Pillars:  The ritual practices of Islam are the pillars of their religious system.  Although beliefs are important, the substance of their religion is accomplishment of these five pillars:
     Confessing the Faith
     Prayer
     Fasting
     Giving of Alms
     Pilgrimage to Mecca
The Muslim's objective is to follow Muhammad's pattern (his exact words, motions, and timing) found in the sunna as they accomplish the pillars.
Jihad:  Some Muslims also consider "struggle (Jihad) in Allah's way" central to their faith.  This struggle could be internal (a struggle in the soul to do the right thing) or external (self-defense against attackers of Islam or Muslims).  The interpretation of jihad can determine the difference between moderate and radical Muslims.
Judgement Day:  Their belief in the nature of the final Judgment Day motivates Muslims to faithfully accomplish these pillars.  In the Quran, these practices are of great importance.
Understandings …
A Muslim can be confused by Christian symbols and rituals, such as the cross (considered a military symbol to Muslims) and the Lord's Supper when using wine (alcohol is prohibited in Islam).  Christians are confused by some of the Muslim rituals as well.
If Christians and Muslims can communicate and completely understand the meaning behind these symbols and rituals, meaningful relationships can be built and truth sharing can take place.
Salvation and Paradise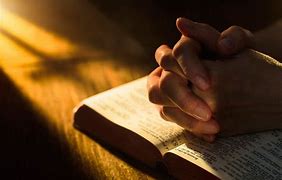 What Christians Believe …
Judgment Day:  Christians believe that after death, all people await the final Judgment when both believers and unbelievers will be resurrected. All will be judged according to the deeds they have done, but believers will be saved because God removed the record that contained the charges against them.  He destroyed it by nailing it to the cross of Jesus.  This would remove the list of bad deeds kept by any Muslim's "recording angel."
The Gift of Salvation:  Even if one's list of good deeds outweighs their list of bad deeds, this would not make them acceptable to God.  The Bible says this would only cause boasting and pride, as though someone could impress God by his or her good deeds (Eph. 2: 8-10).  Instead, God has credited us with the righteousness of Christ, so salvation is a gift, not earned by anyone, nor even martyrs, but bought with a great price (Jesus' blood).
What Muslims Believe …
Reward and Penalty:  The Quran says, "For those who reject Allah, there is a terrible penalty; but for those who believe and work righteous deeds, there is forgiveness and a magnificent reward". This great reward is janna, a garden paradise, an eternal place of sensual and spiritual pleasures.
No Savior, but Mercy is Possible:  In Islam, there is no savior.  That is not to say salvation is impossible, for Allah is merciful and compassionate. He can always forgive … for Allah's will is supreme … but he is primarily the judge.  There are many descriptive warnings about hellfire and punishment in the Quran.
Judgment Day: A motivation to righteous deeds.  All people should fear Judgment Day, in which each person's deeds will be weighted on a scale.  "Recording angels" deep a list of every deed both good and bod.  Islamic teachers assign credits to deeds related to the pillars of Islam.  It is unthinkable for many Muslims to abandon their accumulation of credits and trust a Savior.
Guarantee of Paradise?  Islamist terrorists interpret the Quran to suggest that paradise is guaranteed for Jihad martyrs.  Most Muslim scholars and leaders reject the terrorists' definitions of Jihad and martyrdom.
Understandings …
Thinking about Allah as Father is unacceptable for all Muslims.  Any negative view of the earthly father role will twist one's view of God.  In Western cultures, parenting trends err toward permissiveness (more love than discipline). In the East, fathers tend to be negligent or authoritarian (more discipline than love).  God is a Father, who shows both love and discipline. He wants loving followers, not slaves or spoiled children.
The final book of the Bible describes the future scene of a huge family gathering with many from every tribe, tongue, people, and ethnic group gathered around the throne of God.
Religion and Culture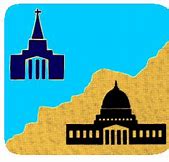 What Christians Believe …
Followers of Jesus believe that they are to impact culture for Christ by going into all parts of the world to bring the message of Jesus to the people that live there. In the West, a division exists between culture and religion.  Religion is separated from government, and some people object to any influence of religion on state institutions and symbols.
Followers of Jesus do influence Western culture and institutions, but they seem to be a shrinking influence.  Western culture affirms individualism and some people avoid community responsibility.  Tolerance of sin and unbiblical practices continue to dilute the true Christian message; evolutionism and atheism also continue to influence the increasingly secular West. Sadly, fewer and fewer of those in the West consider themselves followers of Jesus Christ.  Most simply consider themselves Christian by name only, and do not follow the teaching of the Bible. It seems the Western culture is moving toward not having a sense of "community of the faithful."
What Muslims Believe …
Muslims have a Holistic Worldview. They understand religion as a whole and integrated way of life.  Secular, Christian-influenced cultures can confuse and even anger Muslims who see things through their holistic worldview.  They often view Hollywood sexuality as Christian, or a military action as a Crusade.  To them, the cross is a military symbol.
In Islam, brotherhood and consensus is emphasized and individualism is avoided.  The "community of the faithful" is responsible to enforce the moral code.
Avoiding shame and protecting honor are primary motivations of most Muslims. Shame and honor are community-related, as contrasted to an individual sense of guilt.  Radical Muslims, known as Islamists or Jihadists, use this sense of community honor and shame to recruit and motivate their followers.
Understandings …
Is the answer in the Cross.  The challenge is to present a correct view of the cross to all the world. Do we see the cross as a symbol of suffering, or do we see it as a political icon. Have our view's of the cross changed or been altered by a diluted view of the Christian message.
Followers of Jesus are called to show both Christian and Muslims that God loves all people so much that Jesus died on the cross for their sins. (Islam denies Jesus' death; claims that he was lifted up to heaven and a substitute died instead of him.)  Jesus defeated Satan and death by rising from the grave.  He made it possible for all of God's children to live with him forever.  This is the good news that all people should strive to share with the world.
~~  UntilHeReturns  ~~